How Much Does Filming a Wedding Cost?
This is a difficult question to answer as it all depends on a number of factors, such as the length of the wedding, the number of cameras required, and the type of 4k videography wedding services you require.
Generally speaking, you can expect to pay anywhere from $800 to $2,000 for wedding videography services. However, if you have specific requirements or would like something extra special, then the price could be higher.
When choosing a wedding videographer, it is important to shop around and compare prices. You should also ask to see examples of their work before making a decision. This will ensure that you are getting exactly what you want for your big day.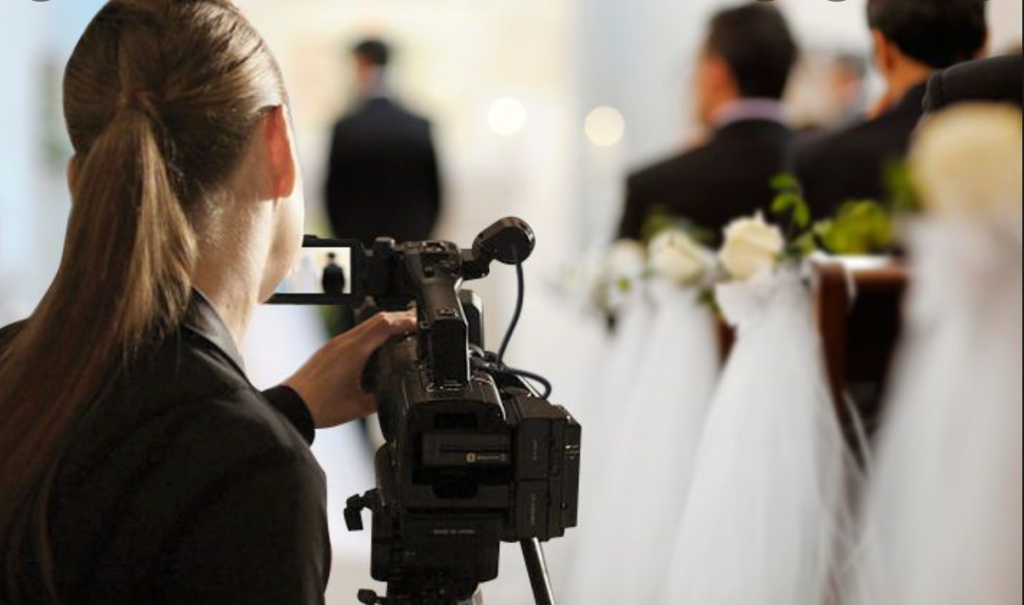 Is Hiring a Wedding Videographer Worth It?
There's no denying that wedding videography has become a popular option for couples getting married. After all, what's not to love about being able to relive your big day through a beautiful, well-crafted video?
However, as with anything, there are pros and cons to hiring a wedding videographer. In this article, we'll explore both sides of the argument so you can make an informed decision about whether or not it's right for you.
PROS:
A professional wedding videographer will capture all of the special moments and details of your big day that you might miss.
A wedding video is a timeless way to remember your wedding day and share it with future generations.
A wedding videographer can help to tell the story of your day in a way that photos simply cannot.
A well-made wedding video is a work of art that you can treasure forever.
CONS:
Hiring a professional wedding videographer can be expensive.
If you don't hire a reputable videographer, you could end up with a subpar video that doesn't capture the memories of your big day the way you'd hoped.
A video can take away from enjoying the moment and being present on your wedding day.
So, what do you think? Is hiring a wedding videographer worth it? Weigh the pros and cons and make your decision based on what's most important to you and your fiance. After all, it's your big day!
How Long Is a Typical Wedding Video?
The average wedding video is about 45 minutes to an hour long. This includes the ceremony, the speeches, and the first dance. Of course, there is always the option to have a longer video if you wish. Some couples even choose to have their entire reception filmed so that they can relive the night over and over again. No matter what length you choose, your wedding video will be a cherished memories for years to come.
Do Wedding Videographers Provide Raw Footage?
There is no definitive answer to this question since it can vary from one south asian wedding photographer to the next. Some may include raw footage as part of their package, while others may charge an additional fee for it. It's important to ask your wedding videographer up front what their policy is regarding raw footage. That way, you'll know what to expect and can plan accordingly.
In general, raw footage refers to the unedited, unprocessed video that is captured during a shoot. It is often shot in a format that is not yet ready for viewing, such as an uncompressed file. Once the footage has been edited and processed, it is typically exported into a more common format (like MPEG or AVI) that can be viewed on a computer or TV.
If you're interested in having the raw footage from your wedding day, be sure to ask your videographer about it beforehand. That way, you can be sure that you'll get exactly what you want and won't be disappointed later on.
What Is Included in Wedding Videography?
A lot goes into wedding videography, and it is important to know what you are getting when you hire a professional. Here is a breakdown of what is usually included in wedding videography:
–Pre-ceremony footage: This can include things like the bride and groom getting ready, or guests arriving at the ceremony venue.
–Ceremony footage: This is obviously the main event! The ceremony will be captured from start to finish, ensuring that you never miss a moment.
–Post-ceremony footage: This can include anything from the couple leaving the ceremony venue to the reception.
–Reception footage: The reception is another key part of the wedding day, and will be captured in its entirety. This can include the first dance, speeches, and all the other special moments that make the reception so memorable.
As you can see, there is a lot that goes into wedding videography. When you hire a professional, you can rest assured knowing that every important moment will be captured and preserved for you to cherish forever.
How Do You Video a Wedding Without a Videographer?
It's not as difficult as you might think! If you have a digital camera and an editing program, you can put together a great video of your wedding day with https://taraweddings.ca/.
Here are some tips:
Get a tripod for your camera. This will help keep your shots steady and give you smoother footage to work with.
Shoot in HD if possible. This will make for better quality video when you edit it later on.
Ask a friend or family member to help you out. They can act as a second shooter, helping to capture different angles and moments throughout the day.
Take time to set up your shots. Make sure the lighting is good and that everyone is in frame before you start recording.
Shoot plenty of footage! You can always edit it down later, but it's better to have too much than too little.
Have fun with it! This is your wedding day, so enjoy yourself and don't stress about getting everything perfect.
With these tips in mind, you should be able to put together a great wedding video that you'll treasure for years to come.